Hiroshi Sunairi


Work in Progress
Estoa yo Hantastishe de Buddha



L.A. Galerie Lothar Albrecht, Frankfurt presents an installation by Hiroshi Sunairi


Hiroshi Sunairi working at his sculpture for Art Unlimited at Art Basel 2001



Estoa yoHantastishe deB uddha



It is a 9-feet-tall sculpture, made of wood and stained in Redwood. Its surface varnished smoothly Like a piano (Fujimori). It consists of 27 parts of shapes (fingers, head, arm, elephant, high heels, leather shoe, clouds and so on), varying sizes from 4x8 feet to 20x10inches, all jointed together without a single screw, like MEIJI PERIOD ARCHTECTURE HOUSE to construct the image of Buddha sitting with his hand resting on clouds. On the wall, both in Japanese and English, photo-collaged letters say, "muga nothing early-hiroshi " In Japanese language for example, this letter, muga, since its usage of Hiragana alphabet leaves the meaning open (often, Kangi – Chinese characters are used to specify the meanings more precisely). They translates as nothing is, self-effacement, ecstacy, as well as attaining a spritual state of perfect selfishness.




We thank Andrew Kreps Gallery, NY for the support.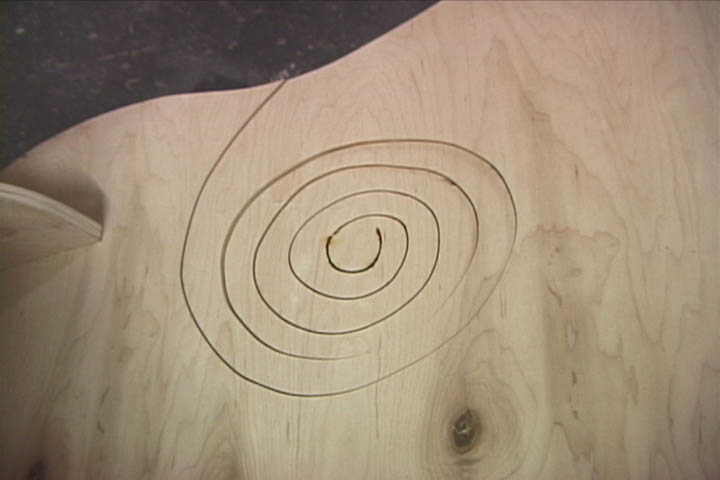 Before Foot Detail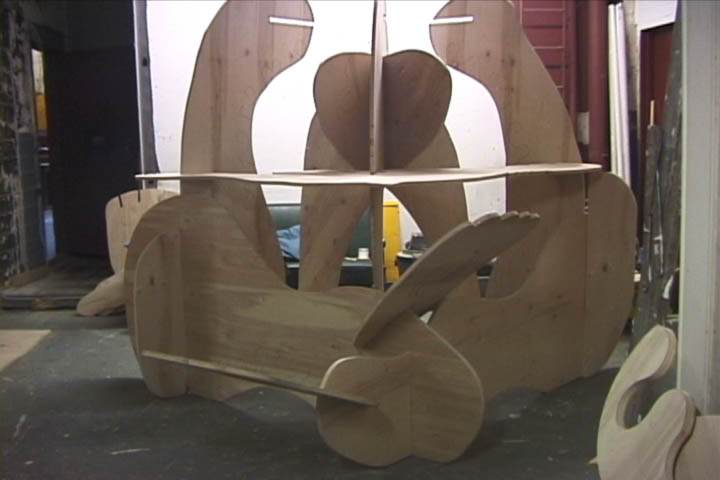 Sculpture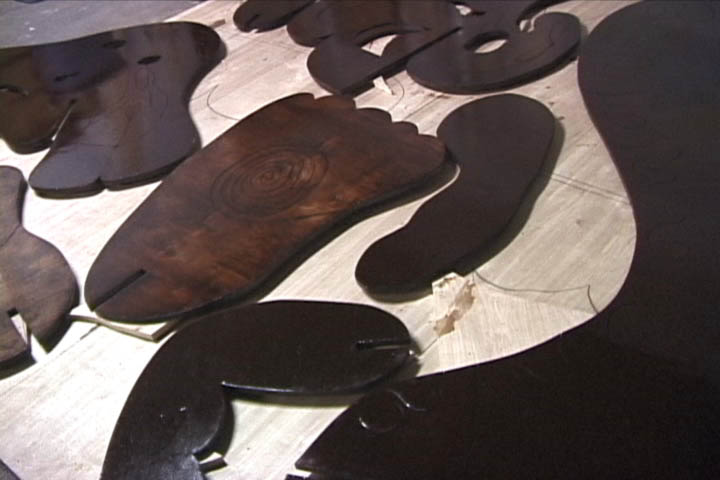 Body Detail Foot Finger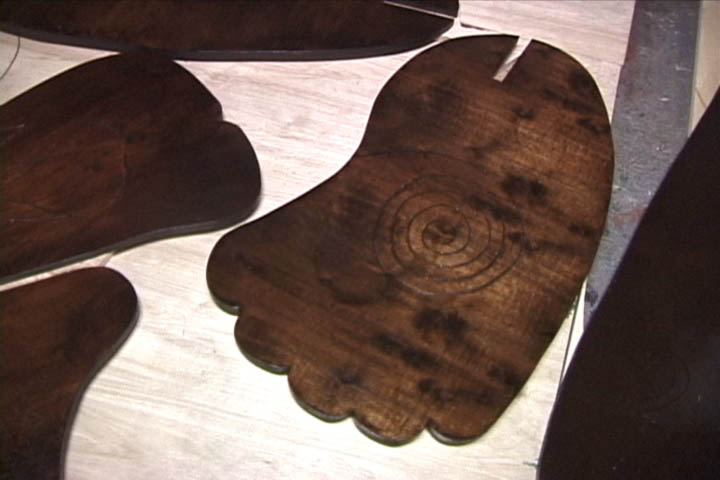 Body Detail Foot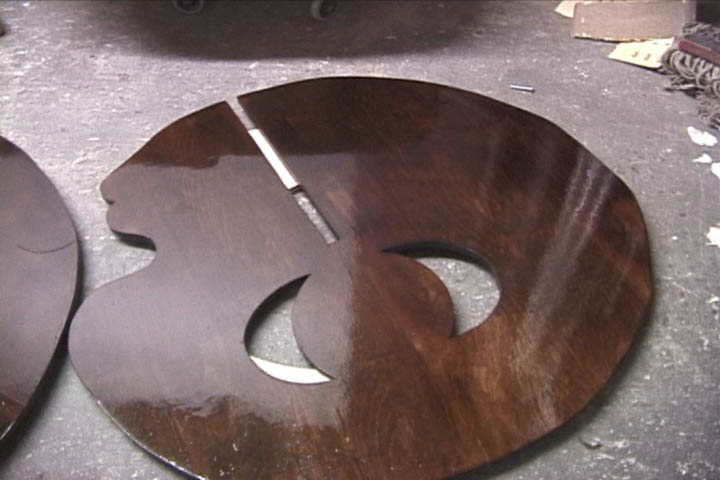 Body Detail Head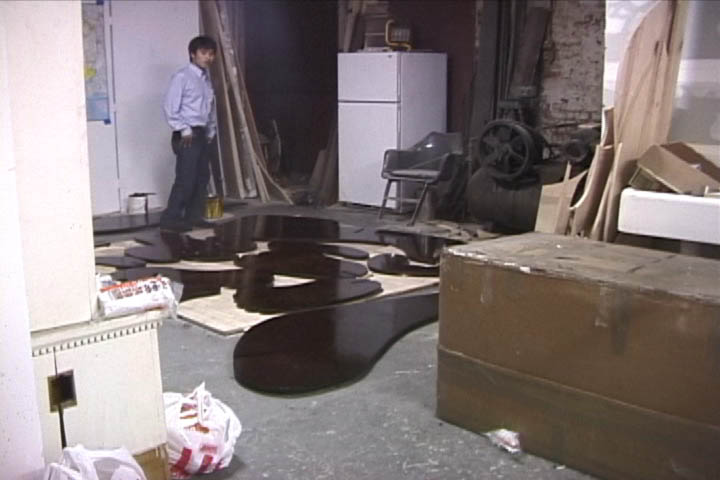 Studio No 1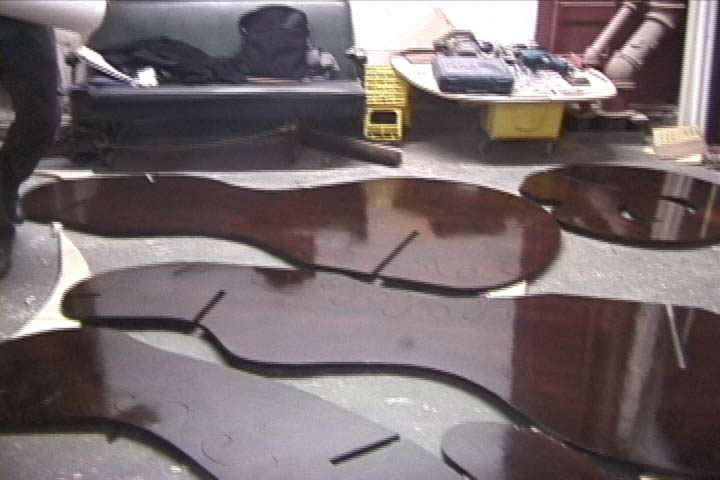 Body Detail Legs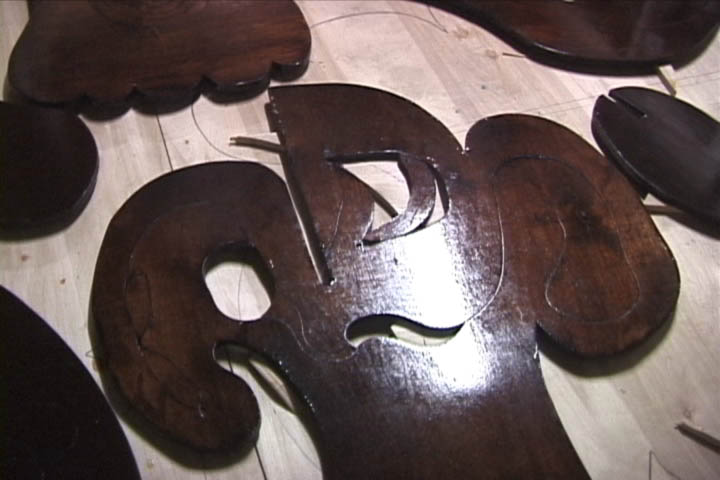 Body Detail Head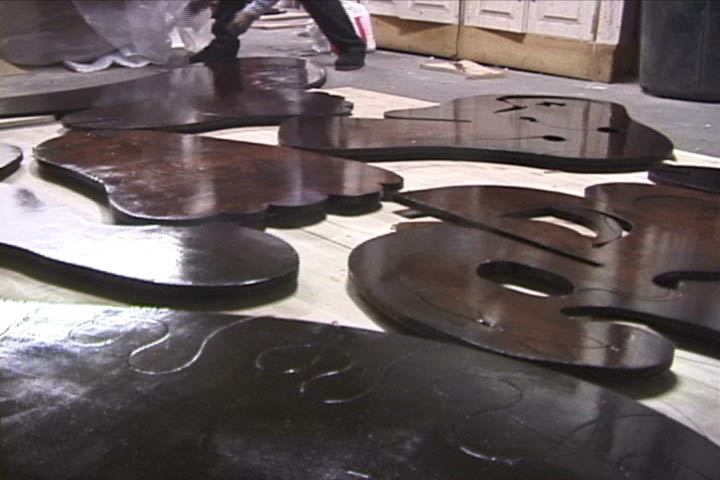 Body Detail Ornament Pieces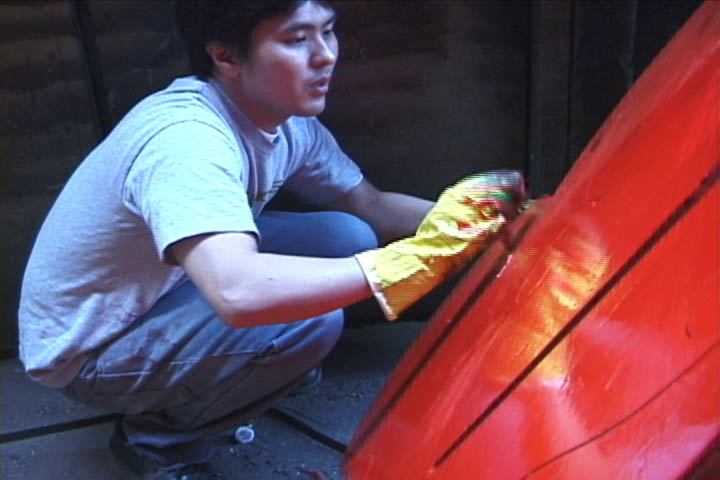 Hiroshi Sunairi Painting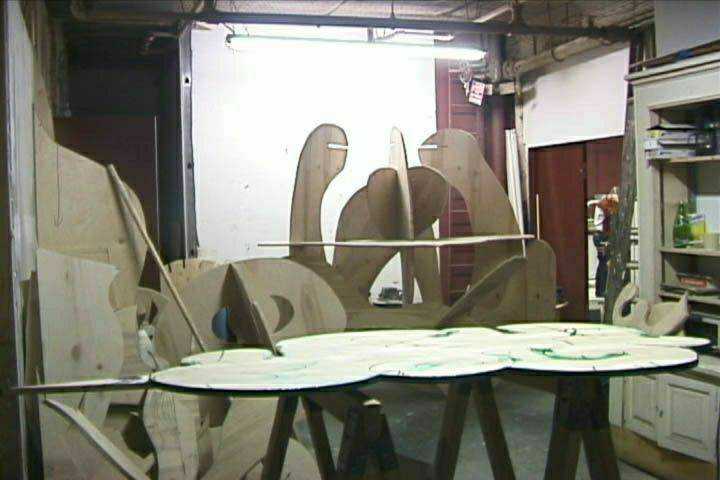 Studio No 2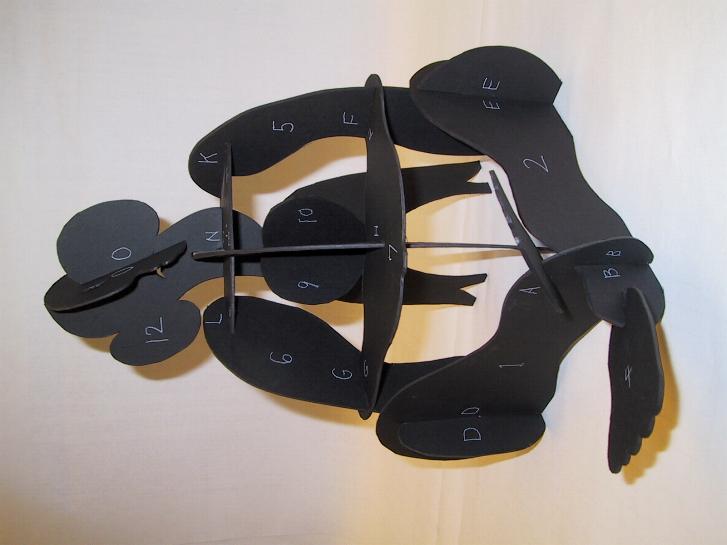 Buddha-Front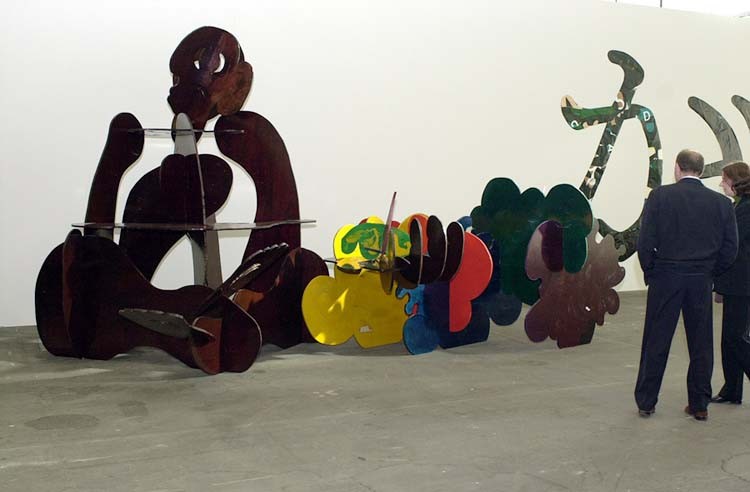 Exhibition View

Art Basel Unlimited 2001